Peter Tscherkassky's CinemaScope Trilogy + commissions to young composers @ Gaudeamus
09/2018
Gaudeamus – NL
Peter Tscherkassky's Trilogy @ Gaudeamus
In the framework of a network-wide project, that started in 2017 already, composers Boris Bezemer and Mikolaj Laskowski are commissioned by Gaudeamus to write music to short videos of Austrian film maker Peter Tscherkassky.
The music is performed by Ensemble Nikel.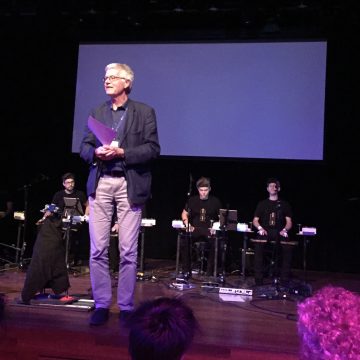 This project is a joint venture of several ULYSSES Network partners (impuls Graz (AT), Internationale Ferienkurse für neue Musik Darmstadt (DE), Gaudeamus (NL), IRCAM (FR) and Flagey (BE)), involving more than 8 young international composers.
During Gaudeamus Muziekweek the two selected composers get together with Ensemble Nikel to work on their new pieces.
The premieres take place at Het Huis, Utrecht on Friday 7th September 2018
and will also include the newly written works by Clara Ianotta and Simon Løffler which are premiered in Darmstadt in July.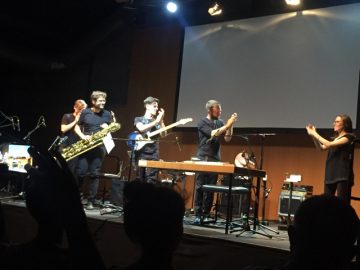 organized in partnership with
Flagey - BE
IMD - DE
impuls - AT
Ircam - FR