Voix nouvelles Academy 2018 for composers and performers
08/2018
Royaumont foundation – FR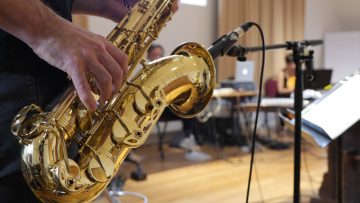 The Académie Voix Nouvelles is open to composers and performers wishing to hone their skills in the interpretation of the contemporary repertory.
For composers, it recreates the complete process of creation of a new work, in professional conditions: commission, composition, rehearsals, concert, under the supervision of internationally renowned tutors belonging to different aesthetics. It calls on the leading ensembles to rehearse and perform the works and to advise and interact with the composers.
The performers benefit from the advice of the expert musicians of the guest ensembles in individual classes rehearsing chamber or solo repertory. They make up an ensemble that rehearses and performs emblematic works from the contemporary literature as well as some of the work produced by the composers of the workshop in public concerts.
In its duration and its exceptional working conditions, the academy constitutes a unique forum for exchanges between composers, performers and thinkers. Several specialists in the domains of management, musical production economics, author rights, the record industry, radio and journalism will also be invited.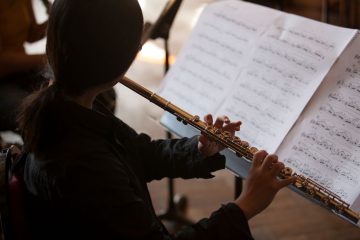 © Benjamin Valade
Schedule
For composers – from 20 August to 9 September 2018
For performers – from 30 August to 9 September 2018
In cooperation with following Tutors
Maura Lanza, composer
Noriko Baba, composer,
Philippe Hurel, composer,
Meitar Ensemble
Ensemble Exaudi
Pierre-André Valade, conductor
Final public concerts :
Soloists Voix nouvelles : Fenêtre sur cour(s) 31 August  6:00 pm
Ensemble Voix nouvelles : Fenêtre sur cour(s)  7  September 6:00 pm
Composers I: Fenêtre sur cour(s)  8 September 5:30 pm
Composers II: Fenêtre sur cour(s) 9 September 3:00 pm
Selected participants :
Composers :
Jakob BRAGG (Australia)
Igor COELHO A. S. MARQUES (United States)
Simone CORTI (Italy)*
Nuno COSTA (Portugal)
Lanqing DING (China)
Hiromichi KITAZUME (Japan)
Tonia KO (United States)
Linda LEIMANE (Latvia)
Sarah Lianne LEWIS (United Kingdom)
Feliz Anne Reyes MACAHIS (Philippines)
Kaito NAKAHORI (Japan)
Sunyeong PAK (South Corea)
Justina REPECKAITE (Lithuania)
Jack SHEEN (United Kingdom)
Performers :
Claire TROUILLOUD, soprano (France)
Renate SOKOLOVSKA, flute (Latvia)
Clarice Rarity, violon (United Kingdom)*
Corentin MARILLIER, percussion (France)
Yu-Ting Mabel HUANG piano (Taiwan)
Alfonso NORIEGA FERNANDEZ, viola (Spain)*
*Composers and Performers selected in the framework of the ULYSSES-Journeys.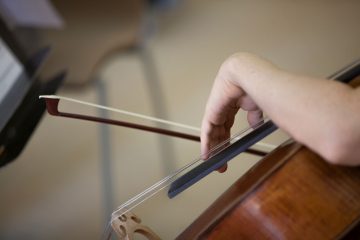 © Benjamin Valade