Opus XXI – Summeracademy 2016 rerun concert
04/2017
HfMT – DE
A group of young international musicians and vocalists who have taken part in the Summeracademy 2016 of Opus XXI at Spetzgart perform together again during a concert in Lübeck, Schleswig-Holstein (DE), on April 19th 2017, where they present a selection of works they have been working on the previous summer.
Following pieces are programmed :
Francois Rossé "Cordes Croisées pour violon at alto" (1989),
Wolfgang Rihm "Chiffre IV" (1983-1984),
Luc Ferrari "Bonjour, comment ça va? (1972, rev. 1979),
Helmut Lachenmann "temA pour flûte, voix et violoncello" (1969) and
Luciano Berio "Air pour voix, violon, alto, violoncelle et piano" (1970).
The concert takes place during the annual meeting of the OFAJ, which  invited Opus XXI to host the concert. More information here.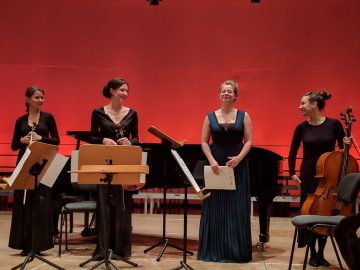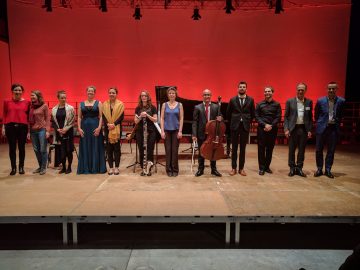 © OFAJ/ OPUS XXI
Enregistrer
Enregistrer
Enregistrer
Enregistrer
Enregistrer
Enregistrer
Enregistrer
Enregistrer
Enregistrer