Masterclass for young pianists
12/2016
Divertimento Ensemble – IT
Workshop for Young Performers / Piano
A project of Divertimento Ensemble, Milan (IT)
Schedule: from December 2016 to May 2017
Venues: lessons at Fazioli Showroom – concert at Teatro Litta on May 17th, 2017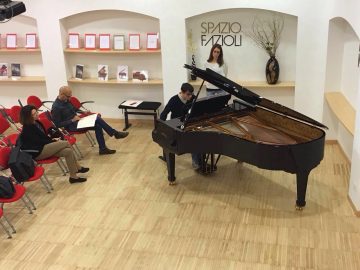 © Divertimento Ensemble
Milan (IT), December 5th, 2016: The VI edition of the Call for Young Performers / Piano takes off. Twelve Italian and European young pianists will attend the master class held Maria Grazia Bellocchio, focused this year on György Kurtág's piano compositions.
After 8 lessons from December 2016 to May 2017 the pianists will present their work in four concerts in May and June in Milan, Trieste, Piacenza and Novara. Dates to be announced soon!
Two pianists selected by the ULYSSES Network attend the workshop: Magdalena Cerezo Falcez, Spanish living in France, and Erik Bertsch, Italian/Dutch living in Rome.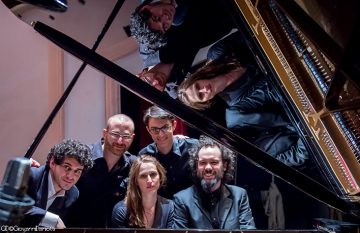 Further information here.
Enregistrer
Enregistrer
Enregistrer
Enregistrer
Enregistrer