Masterclass for young singers
09/2017
Divertimento Ensemble – IT
Call for Young Performers / Voice
A project of Divertimento Ensemble, Milan (IT)
For the first time the Call for Young Performers organised by Divertimento Ensemble is dedicated to the Voice. Under the guidance of the famous soprano Alda Caiello, ten young singers will deal with a wide chamber repertoire from the second half of the 1900s to the present day, during a 12-day master class in Piedmont.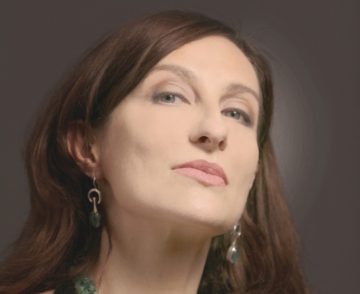 © Divertimento Ensemble
The master class for singers will be realized in synergy with the 13th edition of Divertimento Ensemble's Orchestra Conducting Course for the contemporary repertoire (teacher Sandro Gorli – Moncalvo, Piedmont, September 9 to 16, 2017). The repertoire for voice and ensemble of the master class and the one of the conducting course are the same: the singers will work (and perform in the concerts) with Divertimento Ensemble conducted by the students of the conducting course.
Dates in Piedmont: September 5 to 19, 2017
Concerts in Piedmont: seven concerts from September 9 to 17
Concert in Milan: Teatro Litta, September 20
Teacher: Alda Caiello
Ensemble in residence: Divertimento Ensemble
Two singers are selected by the ULYSSES Network.
Further information here.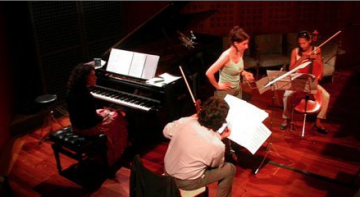 © Divertimento Ensemble
Repertoire with ensemble
György Ligeti, Aventures  for soprano, alto, baritone and ensemble
Luciano Berio, Folk Songs  for mezzosoprano and ensemble
Marco Di Bari:
(Un)heavenly lullaby – Sea's widows – Nésas Séknus – Lentamente la luna – for soprano and ensemble
Repertoire for solo voice
Luciano Berio, Sequenza for solo voice
Niccolò Castiglioni: Così parlò Baldassarre – Così parlò l'Abarbanel (soprano solo)
György Kurtág, Attila József fragments, soprano solo
Luigi Nono, La fabbrica illuminata (with tape)
Repertoire for voice and piano
Alban Berg, Sieben fruhe Lieder – Altenberg Lieder – Der Wein
Anton Webern, Lieder op. 23 e 25
Arnold Schoenberg, Brettl Lieder – Lieder op. 48
Bruno Maderna, Liriche di Verlaine per soprano e pianoforte
Manuel De Falla, Sietes canciones populares
Luciano Berio, Quattro canzoni popolari
Alfredo Casella, Quattro favole romanesche – Tre canzoni trecentesche
Aldo Clementi, Due poesie
Luigi Dallapiccola, Quattro liriche di A. Machado
Goffredo Petrassi, Lamento di Arianna
Ildebrando Pizzetti, Tre canzoni popolari
Ottorino Respighi, Deità silvane
Francis Poulenc: Banalités – Le Bestiaire – Fiançailles pour rire
Claude Debussy: Trois chanson de Bilitis – Ariettes oubliées – Proses lyriques
Maurice Ravel: Quatre Chants populaires – Cinq mélodies populaires grecques – Trois poèmes de Mallarmé – Don Quichotte á Dulcinée
Olivier Messiaen: Poèmes pour Mi – Harawi
The students may suggest more pieces from the repertoire of the XX and XXI centuries.
Enregistrer
Enregistrer
Enregistrer
Enregistrer
Enregistrer
Enregistrer
Enregistrer
Enregistrer