Masterclass: Vocal repertoire for new music
10/2017
Royaumont foundation – FR
This course offers students an opportunity to discover or to study further a selection of contemporary repertoire with soprano Juliet Fraser in the beautiful framework of the Royaumont Foundation (FR).
The six selected participants should bring at least two solo works that interest them, one of which should be performance-ready, and one of which should be for unaccompanied voice.
The masterclasses addresses questions such as: how to programme contemporary repertoire, how to approach a new score, and the specifics of contemporary vocal techniques.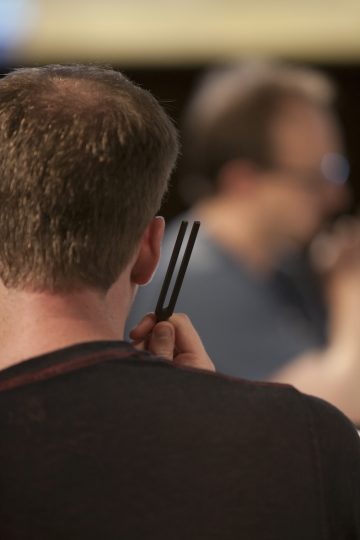 © Benjamin Travade
Schedule:
Deadline for applications: 8th June 2017
Masterclass 24th to 27th October 2017
Public presentation: 27th October 2017, 6pm
Further information here.
Enregistrer
Enregistrer
Enregistrer
Enregistrer
Enregistrer
Enregistrer
Enregistrer
Enregistrer