Young Performer Residency @ Snape Maltings, the home of Aldeburgh Music, Part 1
10/2017
Snape Maltings – UK
Roberto Maqueda Dominguez, Percussionist, has been selected for the Young Performer Residency at Snape Maltings.
Roberto stays at Snape Maltings from 31 October to 5 November 2017 as well as from 19 to 25 February 2018, and works with Håkon Stene as mentor.
Roberto uses the residency period for intensive work on pieces by Simon Steen-Anderson, Julian Siffert and Andreas Frank.
[expandING percussion]
expandING percussion is a project that tries to dialogue with the percussion music of our time.
What is percussion? or, where are the percussion limits? are some of the questions that I propose for the discussion process between composers and myself. We have to integrate society behaviors in our musical speeches, and for our young generation we cannot avoid the use of electronics on this. As Håkon Stene says, coach of this project, we are talking about post-percussion.
At the end of the second week of residency in February 2018, Roberto Maqueda Dominguez and Snape Maltings offer a session open to the public.
Further information about this residency is also available in this article on the ULYSSES Platform here.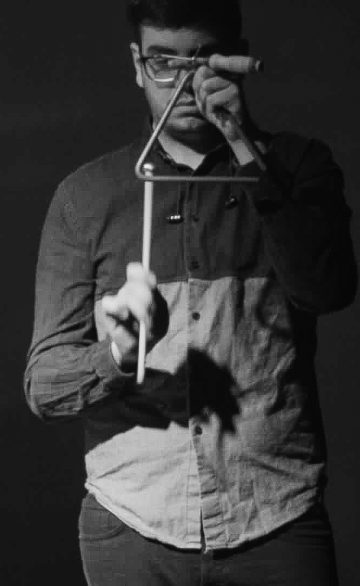 © conDiT
Enregistrer
Enregistrer
Enregistrer
Enregistrer
Enregistrer
Enregistrer
Enregistrer