Vocals meet Electronics
04/2019
EPCC - EE
The Estonian Philharmonic Chamber Choir (EE) is happy to announce the project "Vocals meet Electronics" in cooperation with IRCAM (FR).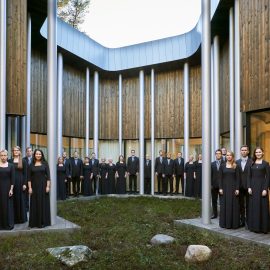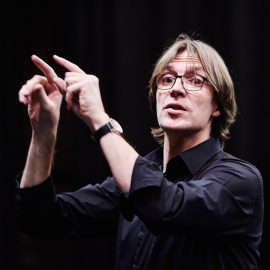 © Kaupo Kikkas
The aim of the project is to find new and interesting repertoire for the two-time Grammy winner and the 2018 Gramophone Award winner, the Estonian Philharmonic Chamber Choir (EPCC), and give a chance to young European composers to write music for one of the best choirs in the world.
Although the choir mostly performs classical repertoire, the present chief conductor, Kaspars Putninš, is known for his aspirations to break borders and think outside the box. Over the years he has commissioned new works with electronics mostly from Estonian contemporary composers. Now, in connection with the ULYSSES Network, the choir ceases the chance to engage international composers, and the three selected composers are:
Sina Fallahzadeh (IR) (photo © S. Fallahzadeh)
Ülo Krigul (EE) (photo © Iris Oja)
Adrien Trybucky (FR) (photo © A. Trybucki)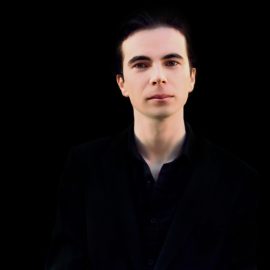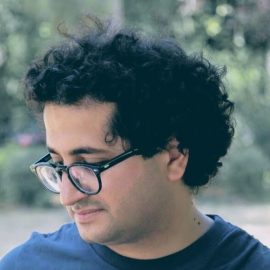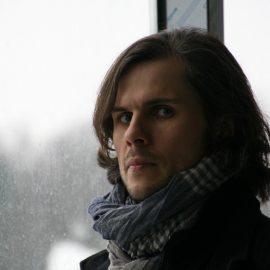 Whereas Ülo is an "old" acquaintance and the choir has performed his works previously, the other two have never written for vocals before.
The project started in 2018, when the composers were  invited to meet the choir and its chief conductor at the occasion of a concert in Mons (BE), to get acquainted, to listen to the choir and to have a meeting. At this meeting it was decided that Adrien Trybucki and Ülo Krigul each write a piece of 10-12 minutes for the choir with live electronics and Sina Fallahzadeh writes a choral work with recorded electronics.
In cooperation with the entire team, including also Carlo Laurenzi, computer music designer from IRCAM, artistic aims were defined and the timetable was set.
The next steps of the project are:
29/30 April 2019 in Tallinn – available composers have the chance to attend rehearsals by the choir
11-13 September 2019 in Tallinn – the composers present their first sketches
Autumn 2019 at IRCAM in Paris – the two composers who write a piece with live electronics (Adrien and Ülo) both benefit from a one-week residency in Paris in cooperation with computer music designer Carlo Laurenzi
9-13 December 2019 – a week in Tallinn where all three composers together with the computer music designer will have rehearsals with the EPCC
The final steps of the project, including the World Premieres of the three works, are to be completed in 2020:
3-14 February 2020 at IRCAM – two-weeks residency in Paris (one week for both composers) together with the computer music designer
19 May 2020 – rehearsals and concert in Tallinn, in the brand new concert hall of the Estonian Music and Theatre Academy!
The EPCC and IRCAM are thrilled to cooperate with these young and promising composers – stay tuned until 2020!
organized in partnership with
Ircam - FR