Vocals meet Electronics – World Premieres
05/2020
EPCC - EE
On 19th May 2020 the Estonian Philharmonic Chamber Choir (EE) performs the World Premieres of several works written by young composers, three of them commissioned in the framework of a cooperation project with IRCAM (FR), initiated in 2018 and after several working and rehearsal sessions in 2019.
The concert takes place in the brand new concert hall of the Estonian Academy of Music and Theatre in Tallinn (EE).
Concert canceled due to COVID-19 pandemic.

Detailed Program:
New works by Adrien Trybucki (FR), Sina Fallahzadeh (FR) and Ülo Krigul (EE) (ULYSSES Commissions)
New works by Maria Kõrvits (EE), Marianna Liik (EE), Rodrigo Sigal (MX) (EPCC Commissions)
Estonian Philharmonic Chamber Choir
Conductor Kaspars Putnins
Duration ca. 75 minutes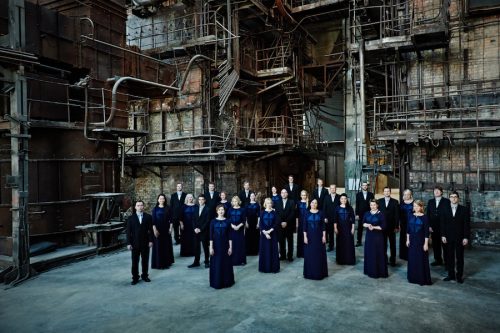 © EPCC
organized in partnership with
Ircam - FR